Every 2-3 weeks, VIP members get the first look at new paintings from Holly Van Hart's studio.
Plus VIPs get to learn about the inspirations behind the work, exhibit news, and special offers. Free!
Also, for a limited time, new members will lock in a free shipping offer for your first order of an original painting.
Check out previous VIP news here  –
Extrovert or Introvert
About Face
Art and Feelings
The Art of the Kiss
Auguste Rodin
You're invited to become a VIP member
Every 3 weeks, VIP members receive fun, artsy news from Holly Van Hart with the latest paintings, the inspirations behind them, exhibit news, and members-only special offers. Free!
Join 650+ other happy members . . .
"I love being the first to see your new paintings"
"Your emails are so inspiring! I always read them through to the end."
"It's great getting a peak into your life as an artist"
As a thank you, you'll also get a Free Gift . . . an instant download to my new Nature's Inspirations book!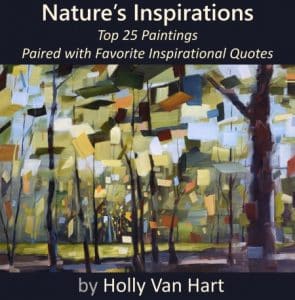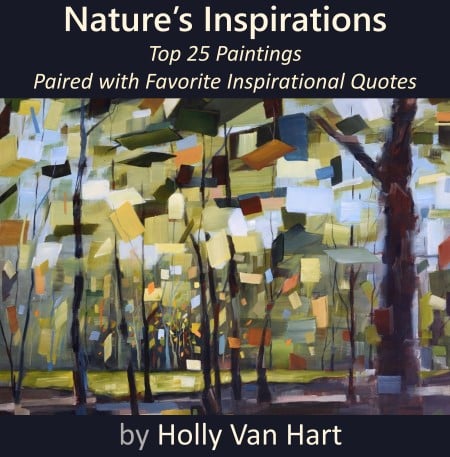 You can unsubscribe at any time.
Your info will never be shared.