With Magnetic Dreams, I was aiming for a moody painting. The scene is imagined, drawn from a love of the ocean and memories of many captivating ferry rides.
The calm of the quiet mountains is juxtaposed with the energy of the watercolor techniques and drips. (This is a mixed media painting on canvas, using acrylic paints, but painted with watercolor techniques.)
Here are some detail pics –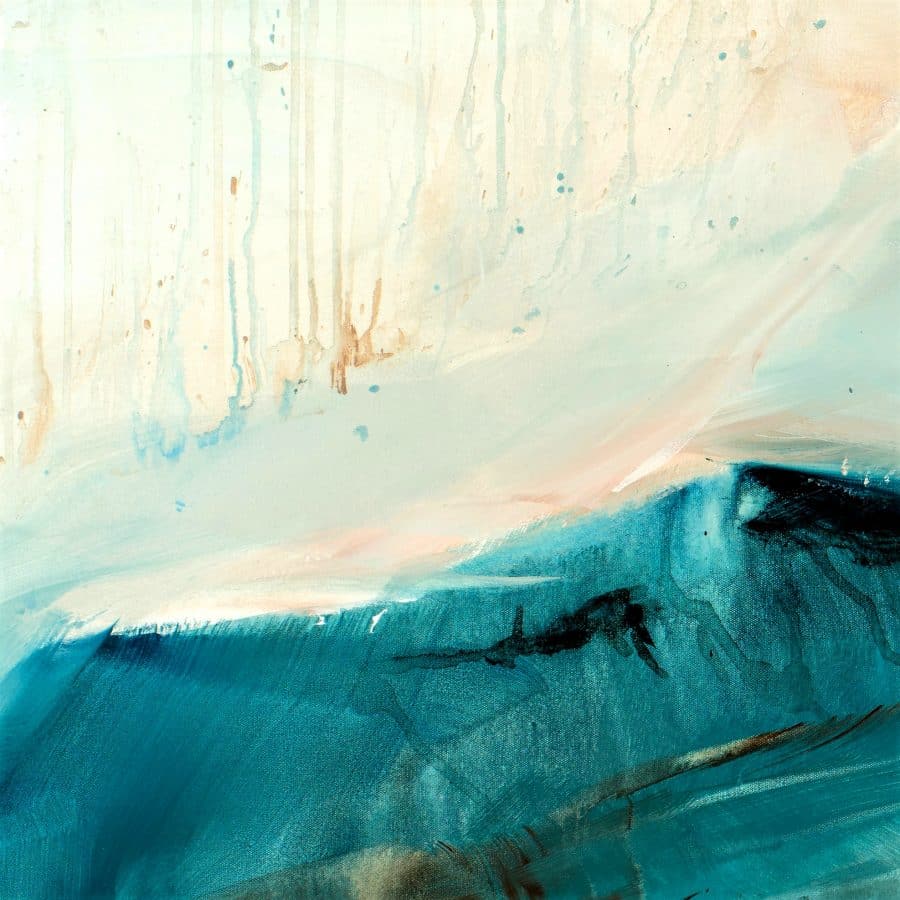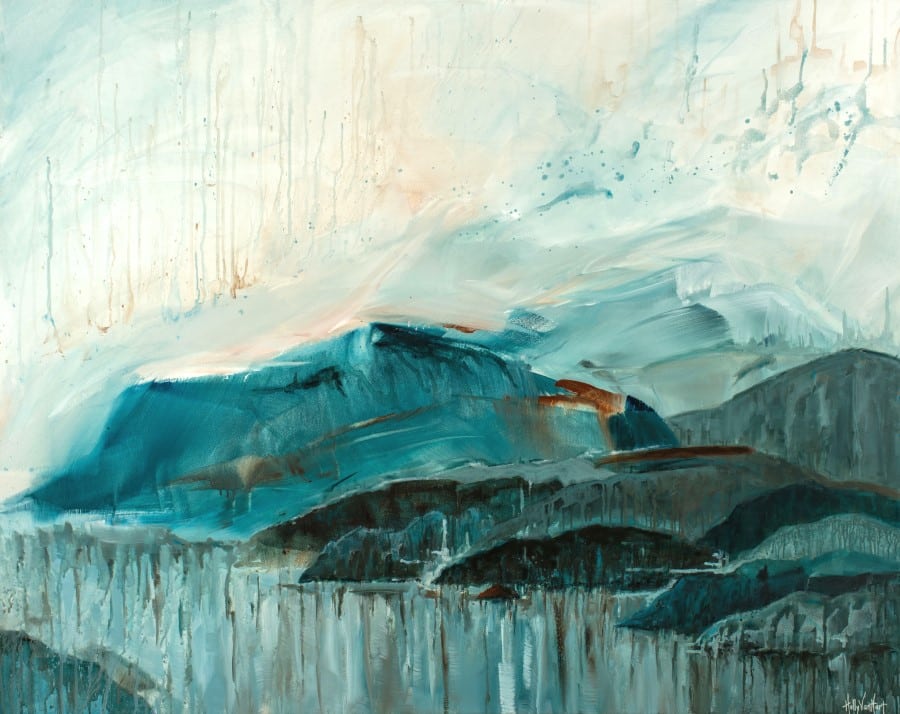 To purchase, email holly@hollyvanhart.com.  Free shipping in the US for VIP members.