by Holly Van Hart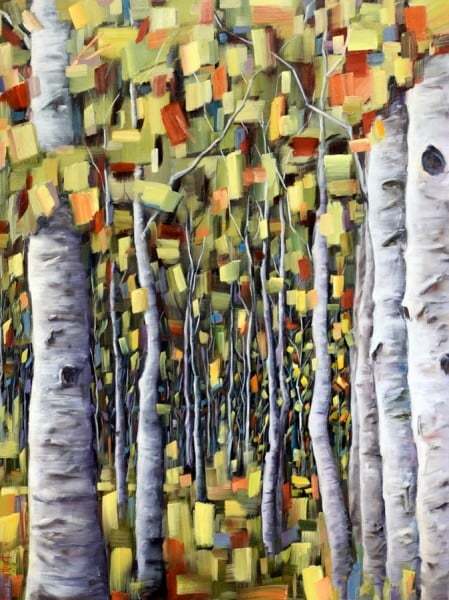 'Forest Reverie', oil painting by Holly Van Hart
Abstract nature paintings by Holly Van Hart
Welcome.
I am inspired by life's limitless possibilities, and my abstract nature paintings are meant to spark new excitement about reaching our biggest, boldest dreams.
My work has won many awards, including 1st place at the California Statewide Painting Competition, and Best of Houzz service award. It has been featured in the Huffington Post, San Jose Mercury News, Examiner.com, Saratoga News, Santa Clara Weekly, KTYM Los Angeles Live Radio, and Silicon Valley 'Talk Art' TV.
"Van Hart's hard-won painterly skills are undeniable and compelling. Her paintings present their enigmatic subjects with both beauty and conviction, memorably." — DeWitt Cheng, Art writer for Art Ltd, Artillery, ARTnews, and Visual Art Source
Enjoy!
– Holly Van Hart