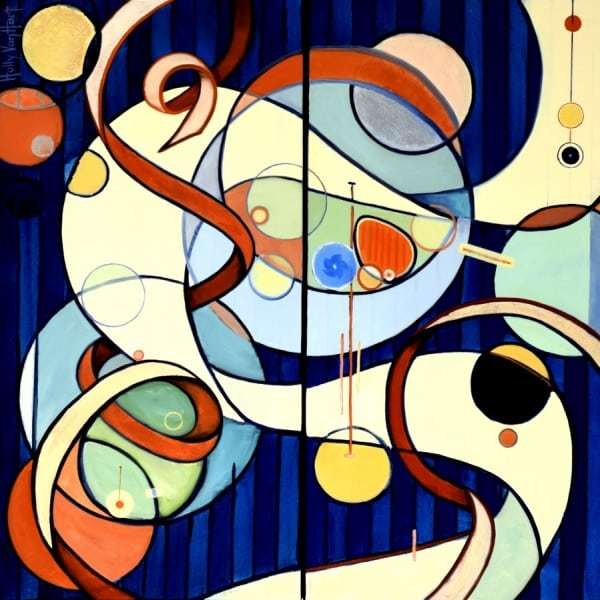 Welcome.
What you'll see on this website is that I'm an artist who is absorbed by the idea of life's limitless opportunities.
My abstract nature paintings are meant to inspire us to think about the myriad possibilities we have in our own lives. The paintings are also intended to surprise us with unusual colors and textures, and ignite new excitement about a particular slice of nature.
My work has won many awards, including 1st place at the California Statewide Painting Competition. It has been featured in the Huffington Post, San Jose Mercury News, Examiner.com, Saratoga News, Santa Clara Weekly, KTYM Los Angeles Live Radio, and Silicon Valley 'Talk Art' TV.
Enjoy!
– Holly Van Hart