FREE Gift #2
The Easiest and Most Fun Way to Shop for Original Art
Whether you own 100 pieces of art or are looking for your first one, this book gives you the info you need to shop confidently and have loads of fun.
FREE Gift #3
Holly Van Hart 'Possibilities Abound' solo exhibition at the Triton Museum of Art
This free gift is the 28-page book that accompanied Holly Van Hart's solo exhibition at the Triton Museum of Art. It features beautiful color plates of Van Hart's richly colored paintings.

FREE Gift #4
Want to Add Gorgeous Pops of Color to Your Home, Artfully?
FREE GIFT
The ultimate guide to designing your home with colors you love
Free eBook
Instant download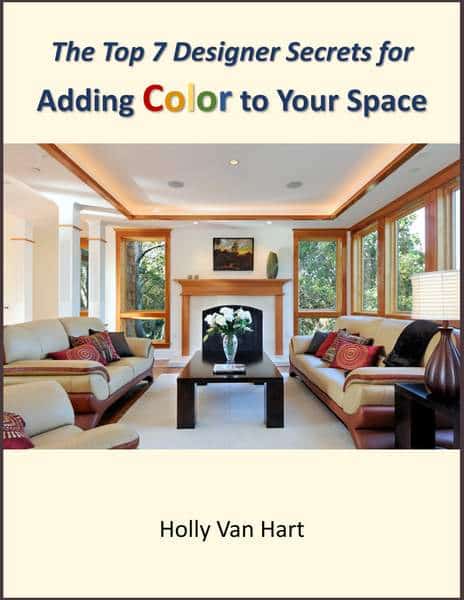 Where can we send your gift?
If you're new to this site, please Start Here to see what it's all about.
Free Interior Design Advice – Which painting looks best in my home?
Here's some guidance from interior design professionals (from a website called Houzz,  which is the world's leading interior design site) –
Abstract Art for Every Style Interior (Houzz article)
Contemporary art looks great in modern settings, and can light up most traditional of interiors as well
Interior Design Strategies for Art Lovers (Houzz article)
Buy the art that you love, then boost its impact with decor
The Power of Art in Interior Design (Houzz article)
Examples of the power art has to transform a space, and how it fits into your home
Free Guide – Caring for your oil paintings
Here is Holly's extremely short summary of how to care for your oil painting . . .
"Hang your painting in a place where it will not be in constant direct sunlight. Dust it every once in a while, and enjoy!"
To read advice from an art preservation professional, click here (pdf)