Have you ever strolled through a forest and felt strong sunlight beaming through the trees? That's what I was aiming for with this new painting, Washed in Light. It is set in springtime, with lots of bright yellow-green leaves. Come take a walk with me down the winding path!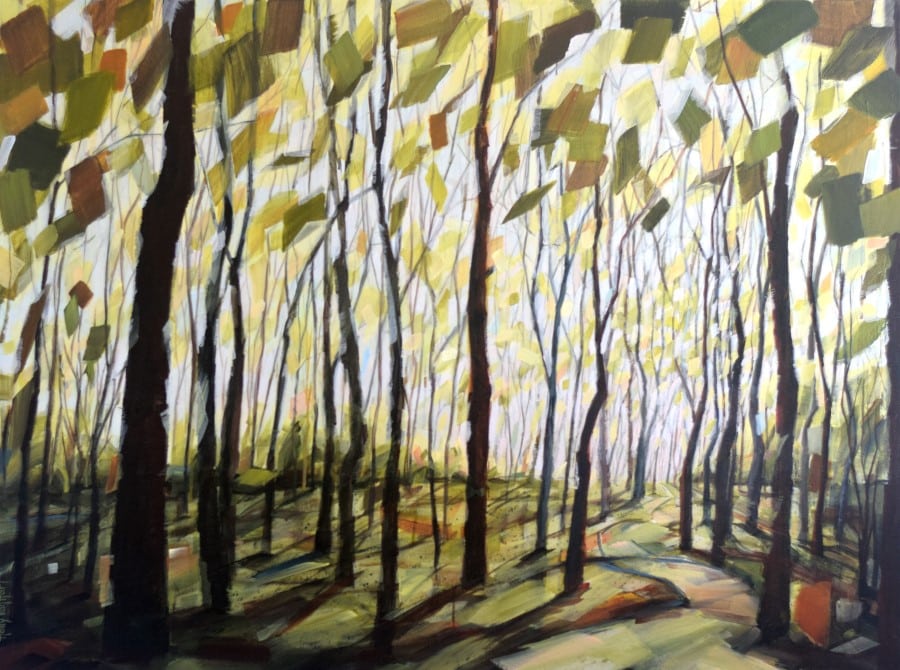 Here are some in-progress pics for this painting –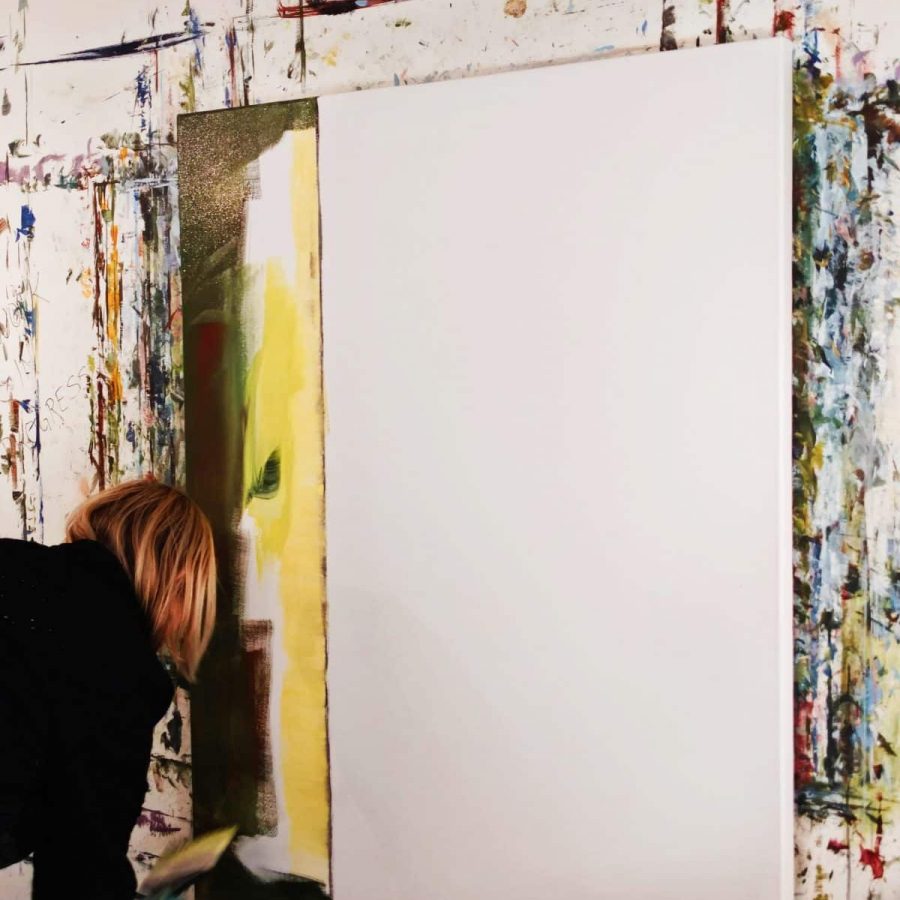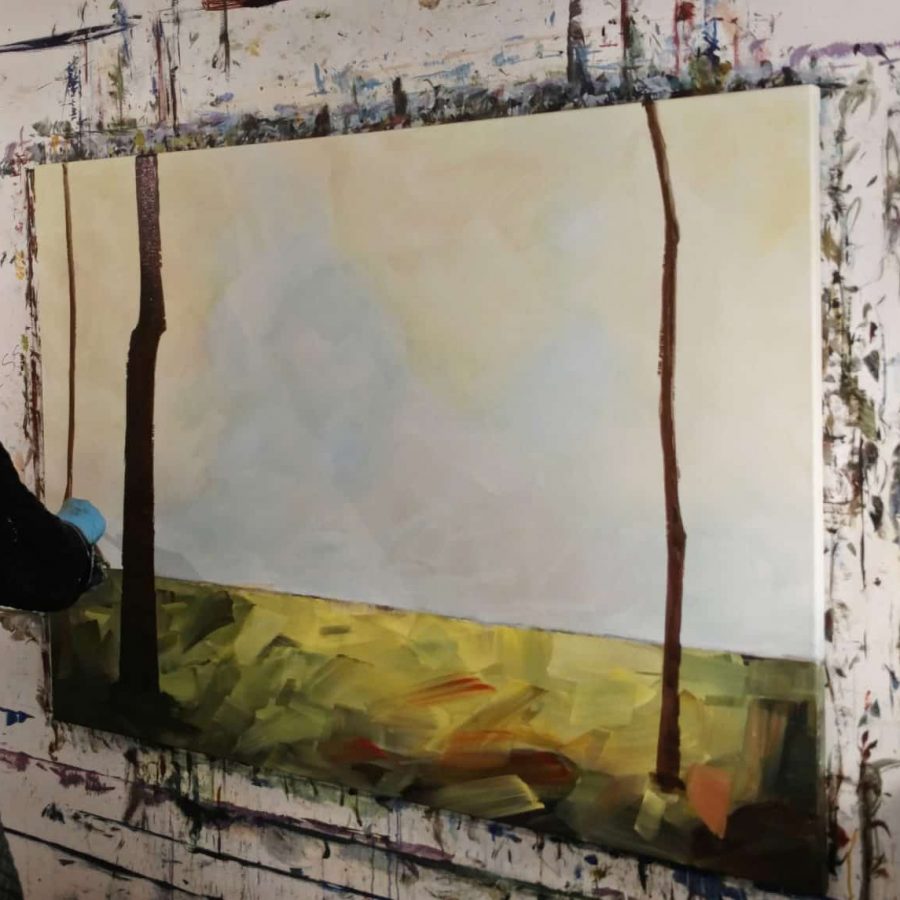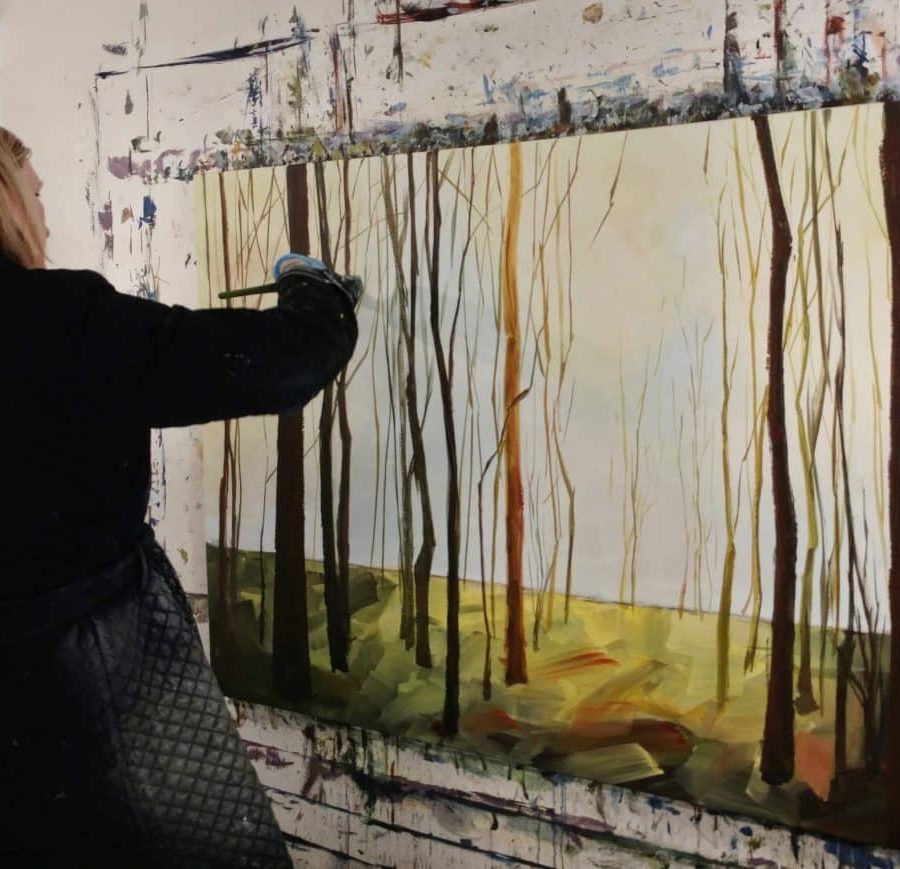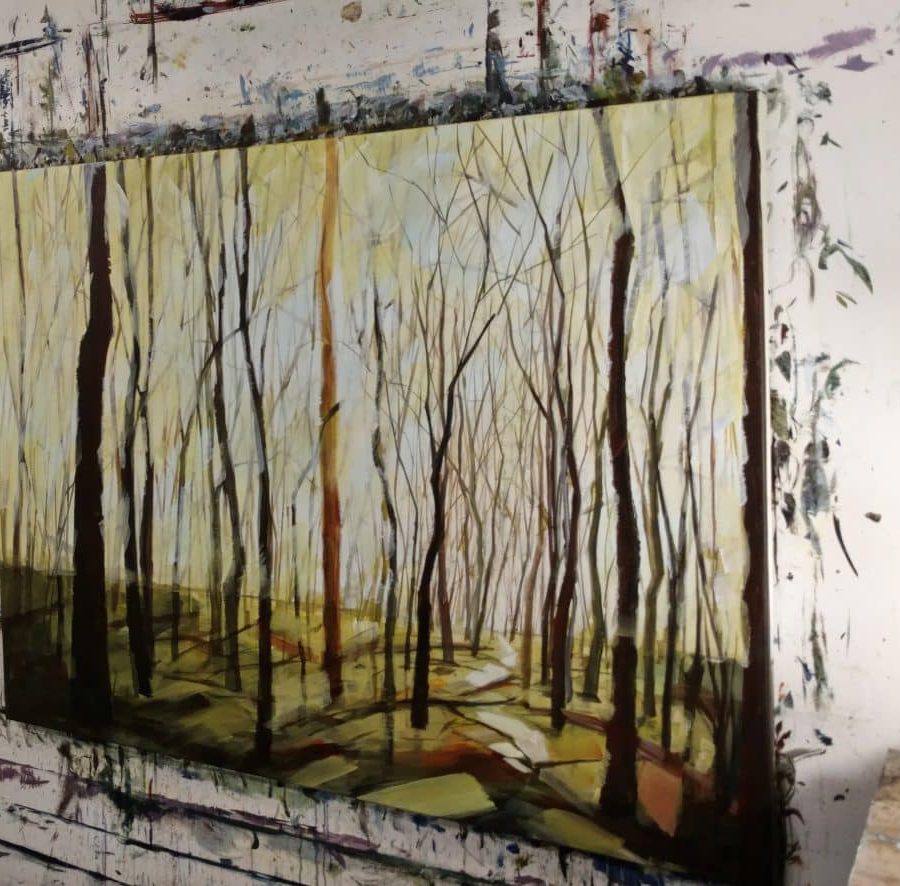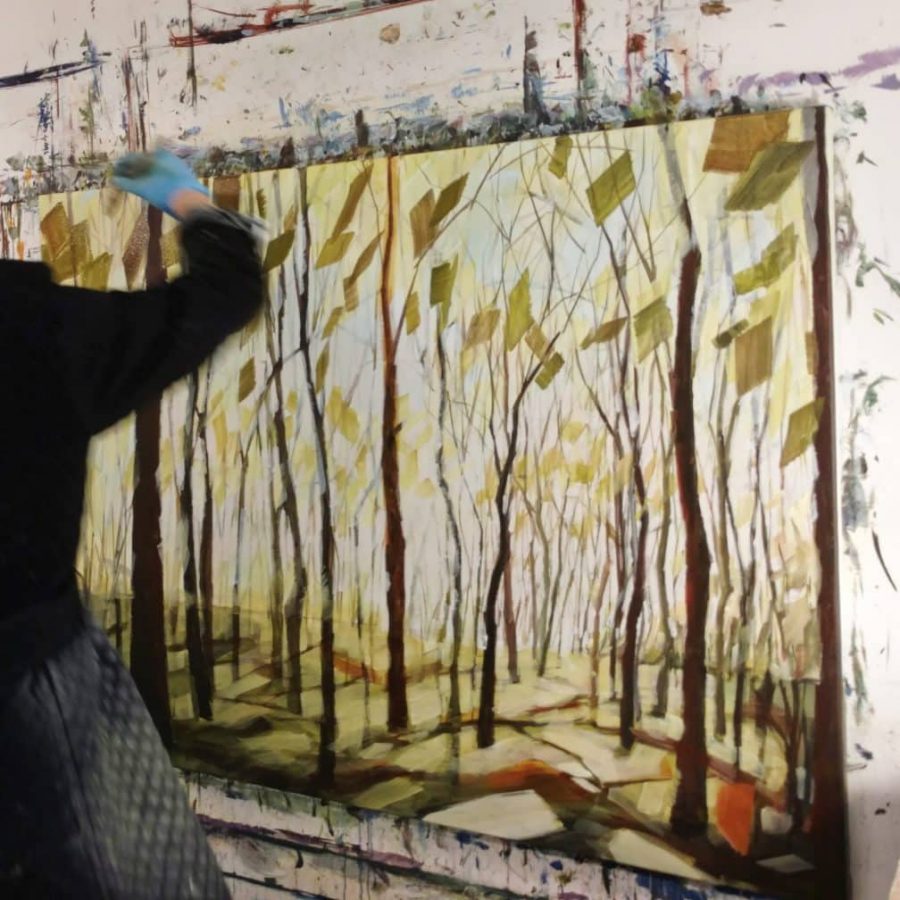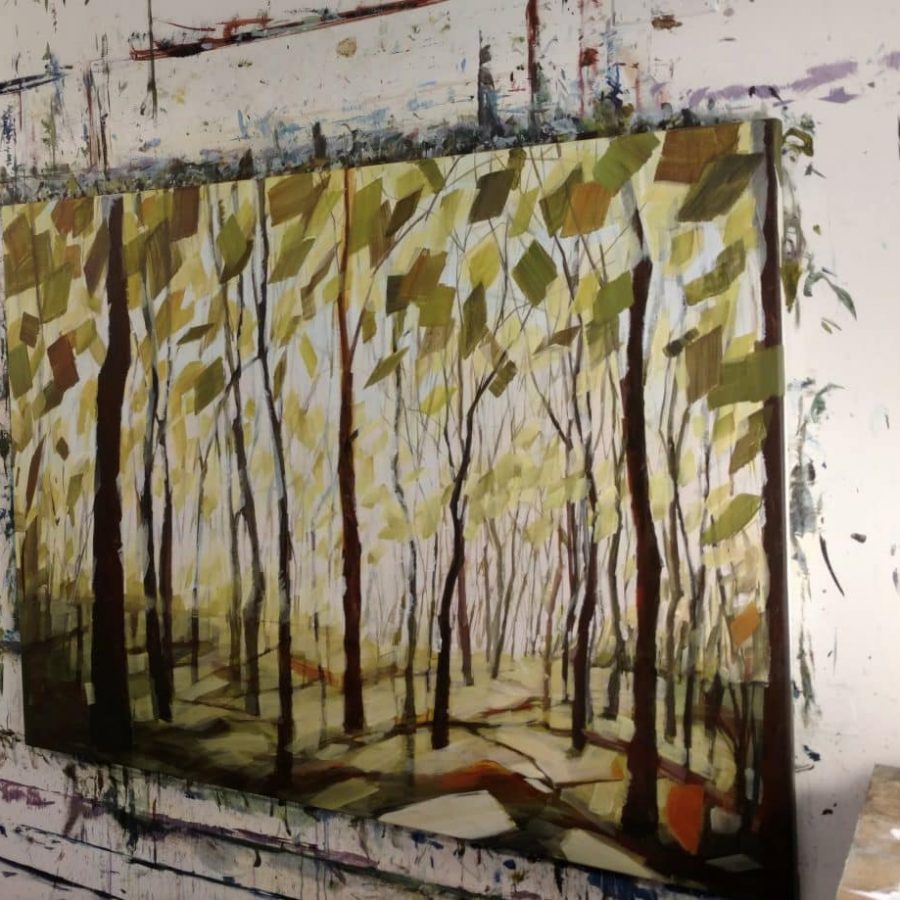 Drumroll please. Here's the finished painting –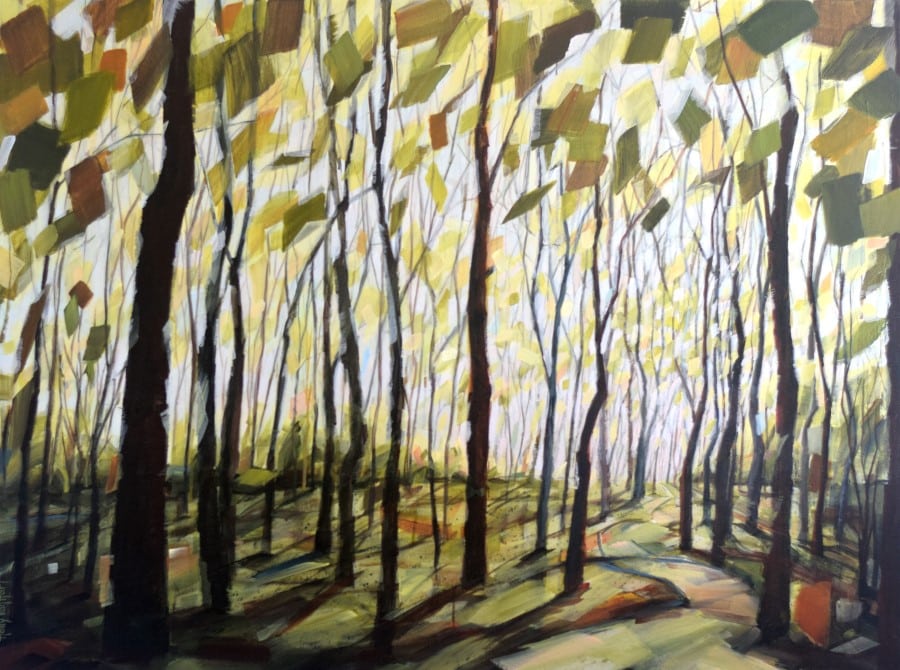 And here's how it would look hanging in a living room –
To purchase, please email holly@hollyvanhart.com.
Want to be the 1st to see pre-release paintings? Click here to become a VIP member.