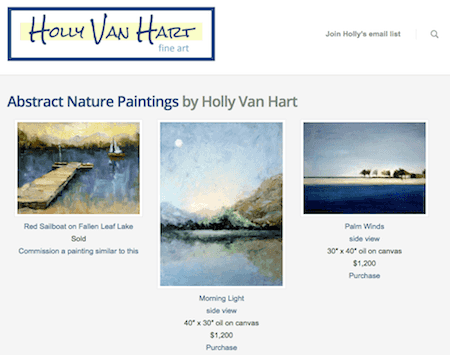 In August I set about creating a brand new art website (the site you're on right now). I learned lots, had fun, and am happy with the result. But it took waaaaaaaaay longer than expected.
So that others could learn from my experience, I wrote an article about lessons learned called "Build Your Own Website in 10 Minutes (Not)". The article is posted on Alyson Stanfield's art marketing blog, artbizcoach.com blog. Read the article here.
btw, if you're an artist, I'd highly recommend subscribing to the artbizcoach.com blog.
Do you have any experience with building your own website? If so, we'd love to hear from you. Please comment.